Best Places In Whatcom County To Catch Pokemon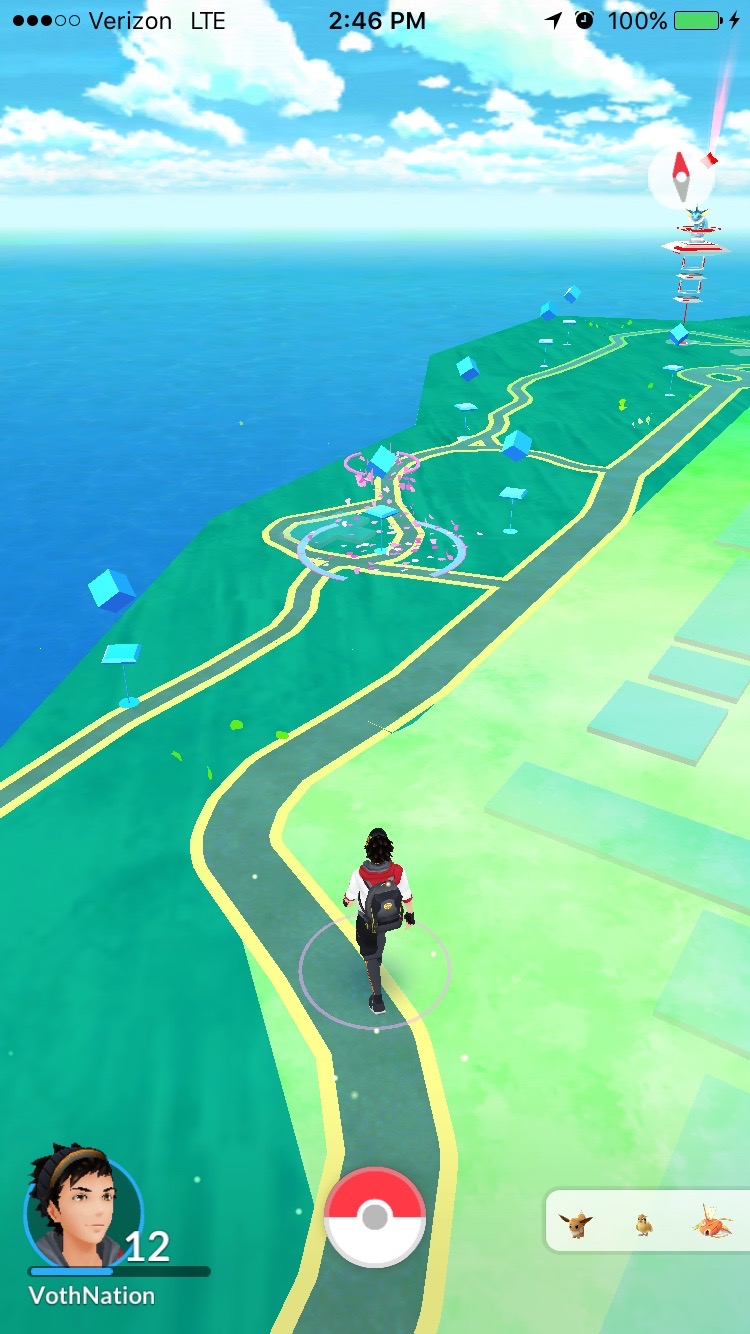 Good or bad, "Pokemon Go" has taken the world by storm. With it's wild success , this silly app has us all running all over our towns to catch the little guys. Fortunately, the game uses real landmarks as PokeStops and Gyms that are most often historical landmarks or places of significance. People are rediscovering their town's history simply because they need to actually go to these places to load up on supplies. Call it learning through osmosis.
Now as a real estate broker, it is my job to be out and about and in the know. So, I have taken the time to check out our county in terms of where all of the good spots are for pokemon catching. There are a few wonderful things about this game that make it wildly fresh and exciting. First, you can't zoom out and explore your area much further than a mile. This means that if you want to know what the map is like somewhere, you have to actually go there. Secondly, the game is very vague in terms of how it works. We know that certain pokemon appear near certain types of locations (water pokemon appear near water), but there hasn't been enough time for the uber-nerds to break all of the data down into a formula yet.
Today, I am going to let you in on the best places I've found and how I chose them. There was once a time in history's past that I called myself a Pokemon Master. My mother would not be happy to admit that I was battling the Elite Four as we sailed passed The Lorelei on Germany's Rhine river once upon a time. Nevertheless, now we have our own world to explore and catch them all. My logic is based upon how the game chooses it's locations. There are three things I looked for: places of historical significance, population density, and parks. Pokemon are more likely to show up in parks, and PokeStops and Gyms are based somehow upon heavier populated places that have historical landmarks tagged. I picked the places that have the highest concentration of PokeStops.
Bellingham:
Boulevard Park
This is probably the best location in the county to go hunting. There are tons of PokeStops to check in at, and they always seem to have at least one Lure Module going. Plus, it is a park, so the grass is always wiggling with movement. This is something you just have to see; it is covered in people catching pokemon. It. is. amazing.
WWU (updated)
Not sure how I missed this gem! SO many PokeStops! Plus, there are usually some of them with Lures activated. The nice thing is that it is one big path with lots of stops, so you can get some decent milage on your eggs. I am also finding a few Pokemon I haven't found elsewhere (fighting types). Park your car and walk in. You can spend hours covering this spot collecting.

Holly Street
Downtown Bellingham is covered in PokeStops. You should really just park on Railroad Ave and start walking. However, it seems like Holly St is the epicenter of the stops. The Flatiron Building (Faithlife) is a hub of stops as well with the antique shops nearby. Then, you can continue on down to Maritime Heritage Park to do a quick loop. That should load up your bag in a jiffy.
The Ferry Terminal
There seems to be a bit of a glitch down Harris Ave. Seemingly, in the middle of nothing, there are 5 PokeStops right next to each other. It is a nice little oasis to load up. It is a great spot because you've got a decent Fairhaven District above and the Ferry Terminal and Marine park below. I always get a kick out of this spot because cars keep pulling into the gravel turn off to stop for about a minute. There is no reason other than checking in at the PokeStops to stop there. Go see and wave at your fellow trainers!


Ferndale:
Hovander Park
Maintaining the idea that parks near city centers are your best bet, Hovander Park doesn't disappoint. There are two clusters of PokeStops: around the Hovander House and over near Tennant Lake. Again, it is a park, so the grass is more likely to have something. I love Hovander Park; I might say it is my favorite park around. If you haven't been out there, it is a park that needs to be experienced. There is nothing around, so you can wander aimlessly staring into your phone without worry of being hit by a car or train. However, don't walk off the boardwalk at Tennant Lake!
Nooksack River Front
There is a walkway along the riverside in downtown Ferndale. It has a line of PokeStops, mostly benches. (Ferndale likes it's benches dedicated). I would recommend that you park at Pioneer Park and walk over. This should give you plenty of check ins to fill up your supply of pokeballs. I don't think many non-Ferndale people even know about this walk, or Pioneer Park for that matter. It is loads of fun even if you aren't catching pokemon.
Lynden:
Front Street
Lynden is a bit different (we could say that even before Pokemon came out, Bazinga!). I thought the city park was going to be the best spot, but it only had 3 PokeStops. The stops are more spread out over Lynden, but Front Street seems to have the best concentration of them. Park near the Inn at Lynden and head out walking. I popped out to Berthusen Park just to see if it had stops, but it has almost nothing going on there.
Everson:
Main Street
There aren't too many reasons to head out to Everson if you don't live there, but now you have plenty! The town is too small for the parks to have many PokeSpots, but it makes up for that with Main Street. My logic seems to make sense here (it rarely does); Main street is the center of town with the highest density of historical landmarks. It is filled with PokeStop after PokeStop after PokeStop. Plus, if you spent the day trying all of these places out, there is no better restaurant than Herb Neimans Steakhouse. You deserve a big steak from the best steakhouse in the county!
Others:
I checked out Birch Bay, but it didn't have too much going on there. A few stops, of course, but no real hubs. I have yet to get out the Mt Baker hwy. I'll be heading out there tomorrow to list some land in Kendall and will definitely open up the game to see what I see. I don't know if there is a way to find the rarer pokemon, but it seems like Ferndale and Lynden have some unique pokemon out there that Bellingham lacks (Vulpix anyone?)
(Update) I've been out to Artist Point thinking that there would be some unique Pokemon up in the mountains. Nope. All the usual stuff. There are three gyms up there. I thought I would hold one for a few weeks and collect some decent return. I didn't make an hour before I was ousted. Maybe you'll have better luck, but don't go there for the Pokemon. We are still trying to figure out where different types of pokemon can be found.
Say what you will about Pokemon Go; it is getting people outside and about their town. There are reasons the PokeStops are located where they are. This county has some fascinating history; multiple histories you could say. Bellingham alone has worn multiple hats over the years. It has been a logging town, a mining town, a canning town, and others. My hope is that while you are filling your pokeballs with Weedles, you take a moment to learn about the object behind the PokeStop. And of course, if you happen to cross a home for sale in a place you never knew existed, give me a call and we'll look at it! Happy hunting!


Michael Voth
Real Estate Broker|Bellwether Real Estate
360-510-8487
michael@bellwetherrealestate.com
Author:
Heather Williams
Phone:
360-599-8946
Dated:
July 12th 2016
Views:
12,910
About Heather: ...