6 Easy Ways To Upgrade Your Home On A Budget
If your home doesn't quite feel like you, it's time to add a pinch of personality. Home upgrades can seem painfully expensive and daunting, but they don't have to be. There are loads of easy DIY projects that allow you to add some spice to your space, without causing you a major headache. Here are a few ways to upgrade your home on a budget:
1. Add New Colors
Photo via Intrigue Painting in Thornton, CO
If your room is looking tired or outdated, consider a color change. Adding paint or wallpaper is one of the least expensive ways to revitalize a room. A new layer of paint can make a room seem brighter or darker, depending on the look you're going for, and wallpaper is a great way to add interest and texture without using sponging techniques or textiles. If you don't have time or money to paint or wallpaper, you can also breathe new life into the space with colorful pillows, rugs, lampshades and other decor.
2. Reupholster Furniture
When your furniture starts to get dingy, you may think it's time to replace it. But you can actually save the hundreds to thousands of dollars you'd spend on new furniture by reupholstering your existing pieces. Reupholstery can bring certain types of furniture — usually fabrics — back to life. And it also allows you to change the look and feel of your furniture for a fraction of the cost of a new piece. You can do this yourself if you have a pattern and fabric in mind. If you aren't certain about what you want, you can generally hire a professional upholsterer to help. Slipcovers are also an affordable and attractive option.
3. Renew an Entryway
Photo via Ethics Construction Company, LLC in Knoxville, TN
If your entryway feels lifeless or claustrophobic, see what you can do to redesign the space. A mirror can make a narrow area feel bigger and brighter. You might also add a rug, a bench and some attractive hooks for jackets and scarves. If you're tripping over things and need to free up floor space, think about using cubbies or baskets for shoes and other miscellaneous items. You can save some time by purchasing most of these items in one place — generally at a local home improvement store or big-box retailer.
4. Organize Your Kitchen
Meal prep should be quick, and everything should be easy to find in your kitchen. If you have to reach for certain items or dig into the pantry to find what you're looking for, your kitchen probably needs some better organization. Start by purging your pantry of expired or unused items. Then, install some spinning spice racks and lazy susans to save yourself some trouble in the future. You can also label shelves to make it easier to find what you need. Pull-out shelves are a fantastic option for deep cabinets.
5. Update Your bathroom
Nobody wants a dated, drab or disgusting bathroom, but a remodel can cost upwards of $9,300. Ouch! Here are some smaller improvements you can make instead:
New faucets

Towel and toilet paper racks

New linens

New shower curtain and matching floor rugs

Robe hooks

Small area rug that matches the linens

New mirror

LED or CFL light bulbs

Wall art
These small changes will renew your bathroom and make it more inviting, and they'll still allow you to remodel it down the road — when you're ready for a bigger (more expensive) project
6. Paint Your Door!
Curb appeal should always be in the back of your mind, and a wow-worthy front door helps achieve it. Depending on where you live and the age of your home, your door may need some fresh paint or stain. See what colors might demand attention without clashing with your home's exterior. Also consider repainting the trim or adding new house numbers, if you have the time and budget.
Have some great home upgrades to add? Tell us in the comments!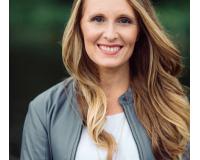 Author:
Kate Fadden
Phone:
360-483-6483
Dated:
September 23rd 2015
Views:
552
About Kate: ...